Meet the Principal Investigator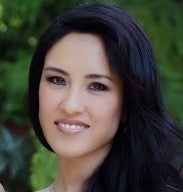 Associate Professor of Psychiatry, Neurosurgery, Bioengineering and Psychology at UCLA. Dr. Suthana has a diverse methodological background with expertise in human neuroimaging techniques such a fMRI, single neuron and LFP electrophysiology, and deep brain stimulation. She completed her graduate training in the UCLA Neuroscience Ph.D. program and postdoctoral training in the Department of Neurosurgery prior to joining faculty.
Dr. Suthana's research focuses on the development of invasive and non-invasive methodologies that aim to understand and restore learning and memory functions in humans. Her laboratory includes members with diverse backgrounds in neuroscience, bioengineering, psychology, computer science, and physics and has ongoing collaborations with the Department of Electrical and Computer Engineering to develop a miniaturized wireless neuroprosthetic device for treatment of psychiatric and neurological disorders.
Dr. Suthana's research has been published in journals such as Nature, New England Journal of Medicine, and Neuron. Her research program has been awarded several NIH Brain Initiative grants including 2 UO1 and 2 RO1 awards, a McKnight Technological Innovations in Neuroscience Award, and a Keck Junior Faculty Award.  She currently serves as the Associate Director of the Neuromodulation Division at the Semel Institute for Neuroscience and Human Behavior, and co-directs the UCLA T32 Training program in Translational Neurotechnology. In 2019, she was awarded a postdoctoral mentoring award and continues to contribute to efforts aimed at increasing diversity, and educational and career opportunities for women and underrepresented minorities in her role as the Associate Director of Neuroscience outreach for the Brain Research Institute at UCLA.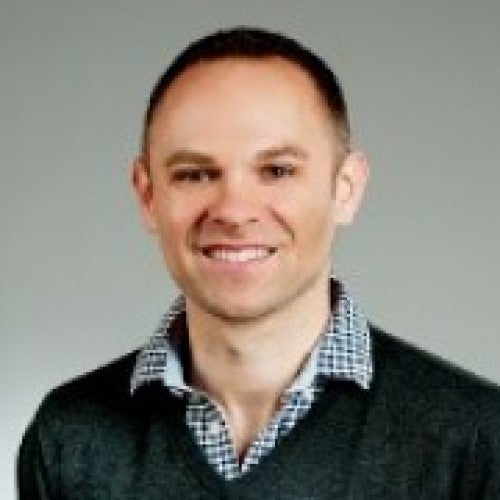 Matthias completed his PhD at the German Center for Neurodegenerative Diseases, focusing on the neuronal and computational mechanisms that explain age-related spatial navigation deficits. In his postdoc research at UCLA, he combines virtual reality technologies with electrophysiological recordings in humans, in order to investigate the neurobiological underpinnings of spatial navigation and episodic memory functions.
Martin obtained his PhD at Graz University of Technology, studying neural correlates of self-movement. Afterwards, he joined the basic neuroscience department at Campus Biotech in Geneva, Switzerland, to investigate intrinsic, spontaneous brain dynamics by combining intracranial and scalp electroencephalography. At UCLA, he aims at better understanding neural sequences related to movement trajectories and the formation of episodic knowledge by the aid of intracranial EEG and full body motion capture.
Anthony received his MD from Harvard Medical School and is currently completing his psychiatry residency at UCLA. His previous work at the NIH investigated episodic memory and decision-making by analyzing neural activity from iEEG and microelectrode arrays in patients with epilepsy or Parkinson's disease. Anthony is interested in studying neurostimulation for treatment-resistant mood disorders and how we can incorporate virtual reality to better understand and treat psychiatric disorders.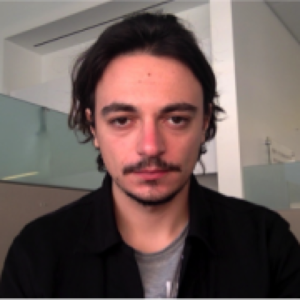 Uros Topalovic, is a Post-doctoral Scholar at the Department of Psychiatry. He obtained his Bachelor's and Master's degree from University of Belgrade, Serbia, and his PhD in electrical and computer engineering from UCLA. His research is a mix of engineering and neuroscience, which includes neural signal processing, data analysis and neuromodulating systems hardware/embedded implementations.
Graduate Student Researcher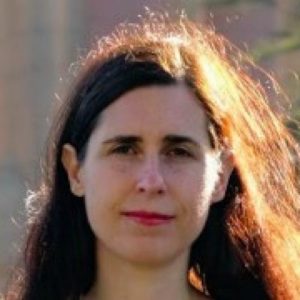 Mollie Bayda is a Ph.D. student in the Department of Psychology. She earned B.A. degrees in English and psychology at Mills College. She is fascinated by the electrophysiology of memory phenomena, especially related to how memory representations change over time and how memories may be boosted using stimulation techniques.
Graduate Student Researcher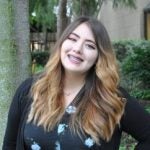 Myra is a graduate student in the Neuroscience Interdepartmental PhD Program. Myra received a BA in Psychology with a minor in Biological Sciences from UCIrvine, where she investigated mnenomic discrimination ability and medial temporal lobe structural integrity in older adults. She is excited to investigate electrophysiological signals associated with reward processing using rich 3D VR environments under varied social and emotional contexts.
Graduate Student Researcher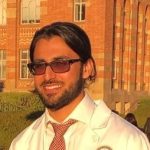 Humza is an MSTP graduate student in the NSIDP PhD program. He received his bachelor's degree from Arizona State University in Medicinal Biochemistry and Biomedical Sciences. Humza is fascinated by the hippocampal circuits underlying spatial navigation and episodic memory. He combines deep brain stimulation and electrophysiological recordings with real-world spatial navigation tasks to characterize neural circuits associated with memory.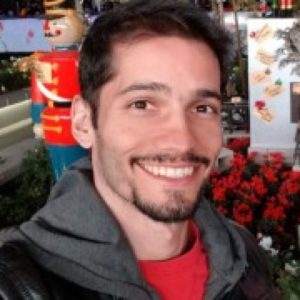 Daniel Batista is an Aeronautics simulation engineer, game developer, programmer, 3D animator, mocap technician and Kung Fu instructor. While getting his Master of Fine Arts at USC in Interactive Media & Games, he worked as a graduate research assistant in the Game Innovation Lab. He is passionate about using technology to address serious problems and turning complex tasks into something fun and entertaining.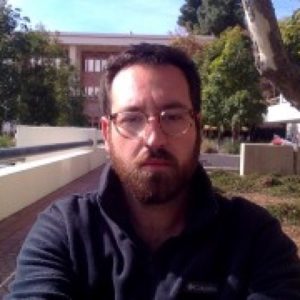 Mauricio is a biomedical engineer with experience in signal processing and data analysis.
During his M.Sc. in Biological Sciences, at Wright State University, his research focus was on the role of neuromodulation in respiratory networks. He then moved to Dr. Golshani's lab at UCLA, where he aimed to identify mechanisms underlying dysfunctional neural-networks in models of autism and epilepsy. He is passionate about therapeutic effects of neuromodulation on neurophysiological conditions.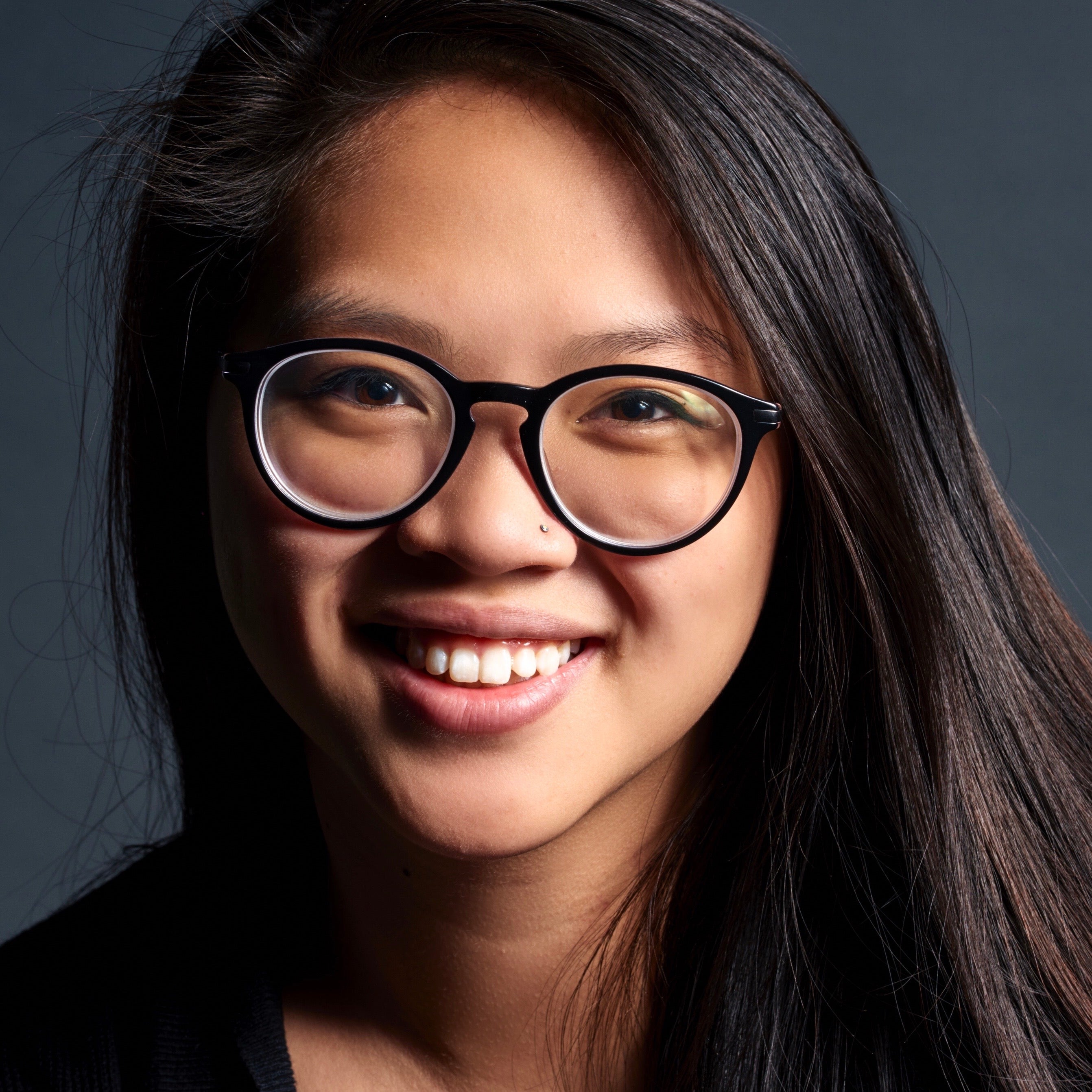 Emi is a 3D modeler, texture, lighting artist, Dungeons and Dragons game master, baker, and video game enthusiast. She obtained her B.F.A. in 3D animation from Pratt Institute, though she specializes in designing and creating immersive and photorealistic environments. She aims to use her technical skill and passion to make a difference in the lives of others.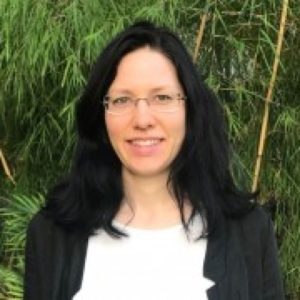 Sonja is a Research Associate at the Jane and Terry Semel Institute for Neuroscience and Human Behavior. With a background in Biotechnology and Project Management, she is supporting all major research projects in the lab and interested in applying Virtual Reality to simulate Real World memory tasks.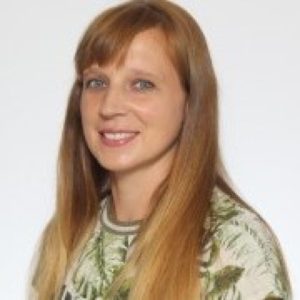 Julia received her PhD in Cognitive Neuroscience from Saarland University (Germany), and her license as a psychotherapist specialized in Cognitive Behavioral Therapy from Humboldt-University Berlin. Her current research projects at UCLA and the VA focus on how to use deep brain stimulation to detect and normalize neural activity in the amygdala in chronic treatment-resistant PTSD patients, as well as identifying risk factors for resistance to therapy and prediction of therapy success in PTSD.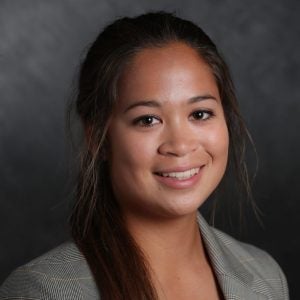 Jonny obtained her B.S. in Neuroscience and Cognitive Science at the University of Arizona with an emphasis in computation.  While completing her degree, she worked in the Brain Imaging and TMS Lab studying cortical excitability, plasticity, and other early biomarkers of Alzheimer's.  Jonny is interested in applying neuroimaging and brain-stimulation to further understand neurological and psychiatric disorders for the development and improvement of therapeutic techniques.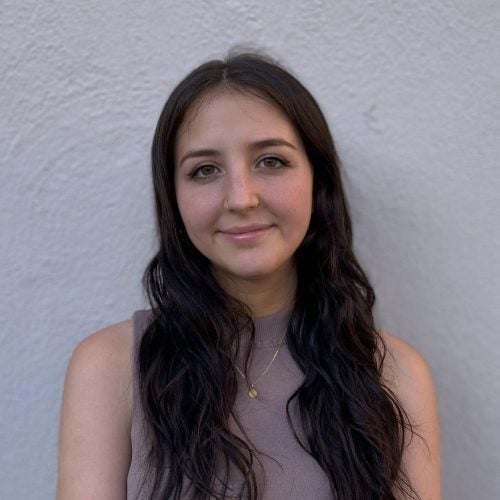 Emma obtained her B.S. in Neuroscience at UCLA. While completing her degree, she worked as an EEG and Neurofeedback technician at Peak Brain Institute. Emma is interested in the development of non-invasive treatments for psychiatric disorders and cognitive deficits.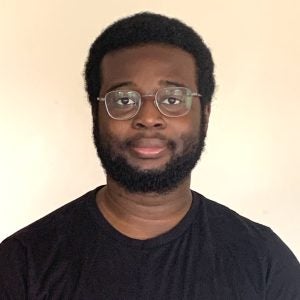 Rahman received his bachelor's degree in neuroscience from UChicago, while also studying computer science and creative computing. His previous research involved the use of electrophysiological recordings in sensorimotor brain regions of monkeys and people to analyze arm-reaching kinematics and decode models of movement. He was also previously part of a human-computer Interaction lab where he used motor actuation and electrical muscle stimulation to facilitate motor learning. He is interested in creative and human-centered computing for therapies and entertainment.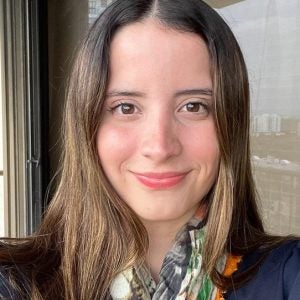 Isabela holds an M.S. in Neuroscience and Education from Columbia University and a B.A. in Psychology from Brandeis University. During her graduate studies, she was involved in a research project that focused on the development of brain function, language, and memory in infants during their critical first three years of life. Isabela is interested in neuroimaging techniques to gain insights into the neural pathways associated with symptoms of psychiatric and neurological disorders and how neuromodulation can improve these conditions.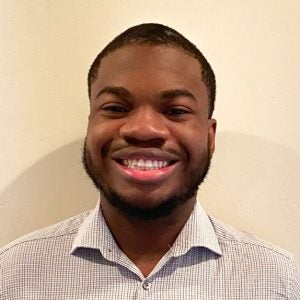 Ebuka is a 4th year Neuroscience major at UCLA. His previous research involved utilizing optogenetics and miniscopes in mice to elucidate the neural underpinning of stress-potentiated habits.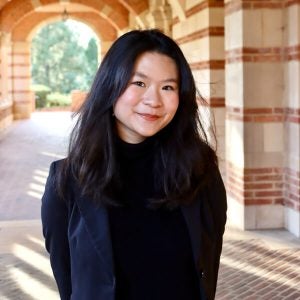 Olivia is a third-year neuroscience major and gender studies minor at UCLA, born and raised in Indonesia. Olivia is interested in understanding psychiatric disorders and cognitive impairments using brain imaging and stimulation techniques to further explore the potential of non-invasive treatments. Outside of academics, Olivia enjoys hand calligraphy, reading, traveling, and getting boba!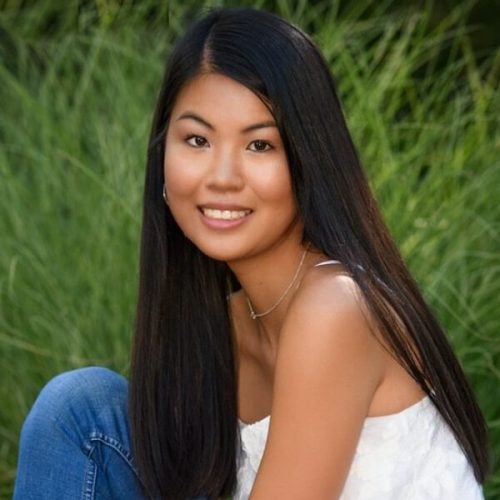 Megan is a fourth-year psychobiology major at UCLA. In the past, she has worked with autistic adults to improve sensory over-responsivity using TMS. She is interested in developing new treatments that will alleviate symptoms of neurological and psychiatric disorders through neuromodulation.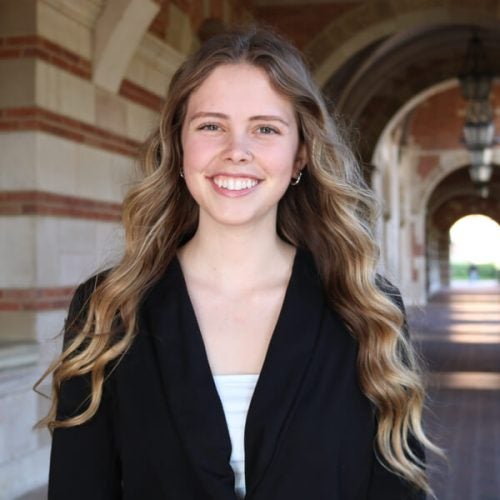 Emma is a fourth year Psychobiology major at UCLA. Previously, she has worked on research projects using TMS to study racial implicit bias along with improving sensory over-responsivity in individuals with Autism Spectrum Disorder. Emma's interests revolve around exploring the realm of psychiatric disorders, using brain imaging and stimulation techniques to advance the exploration of non-invasive treatment options.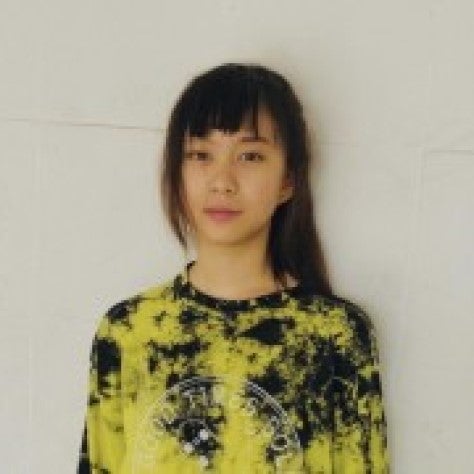 University of Southern California